SEIGLA MEDICAL PRODUCTS
Guide Extension Catheter
EXTEND YOUR REACH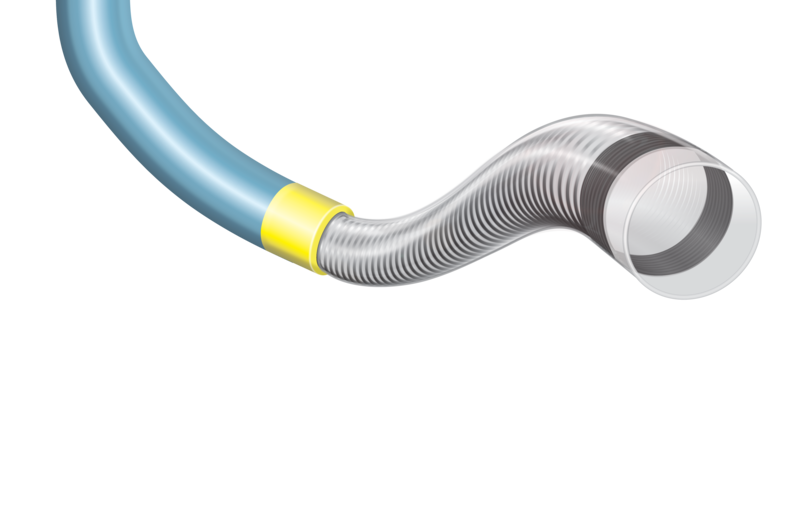 The largest GCE inner diameter available doesn't mean you have to compromise on performance. The liquID® Guide Catheter Extension combines outstanding strength and flexibility to reach the lesions you need, from the access point you prefer.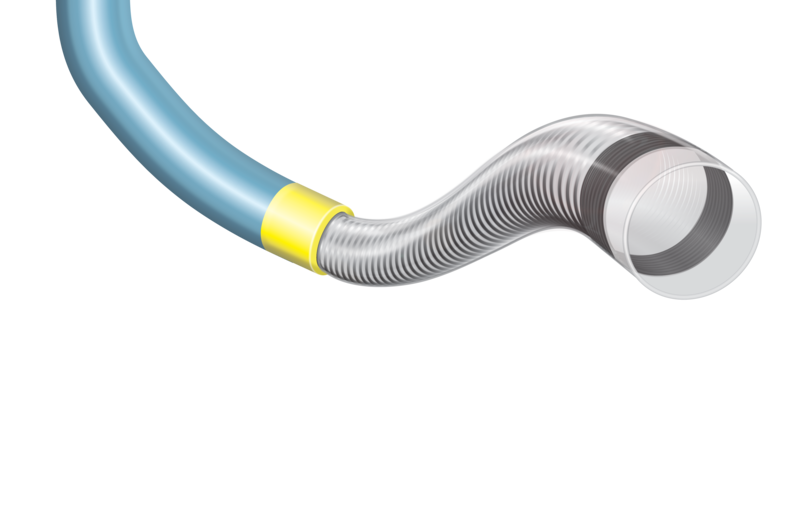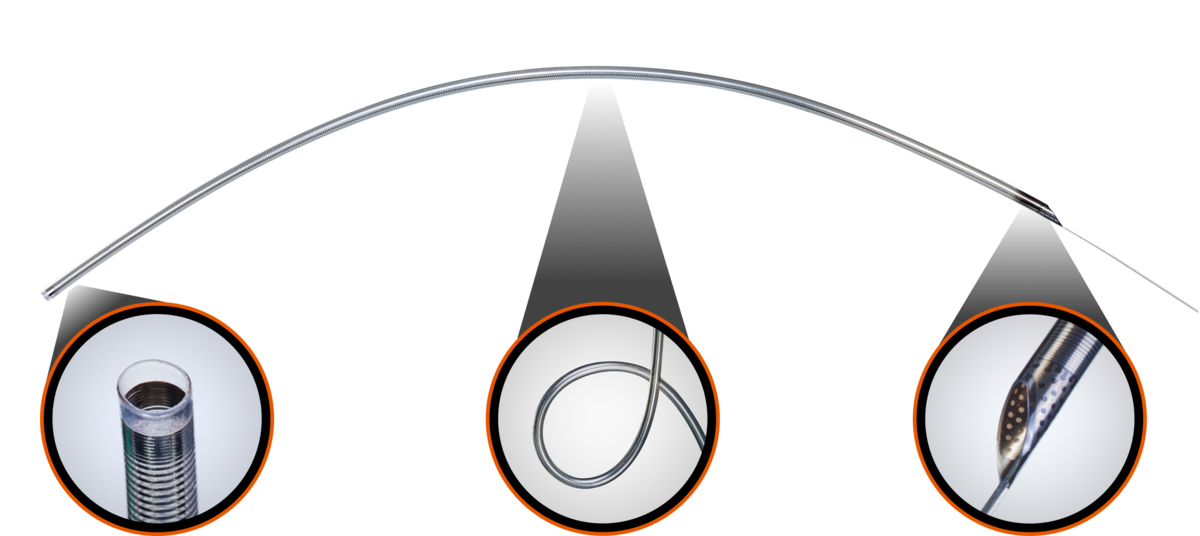 Safely extend your reach.
Radiodense, close-wound coil illuminates positioning of the atraumatic, rounded tip. Space-consuming markerbands are a thing of the past.
See the difference.
The bi-metal precision engineered coil, coated with conformable ultra-thin polymer, delivers this full-length radiopaque extension to the lesions you need to treat. And the unbeatable inner diameter ensures your therapeutic device reaches it too.
Less is more.
The port's polymer leading edge is half the thickness of competitive devices. Minimizes interactions with your therapeutic device and saves space. Win/Win.
CAUTION: These products are intended for use by or under the direction of a physician. Illustrations are artist's representations only and should not be considered as engineering drawings or photographs. Unless otherwise specified, all product names are trademarks owned by or licensed to Shockwave Medical Inc, its subsidiaries or affiliates. No use of any Shockwave Medical Inc, trade name, or trade dress in this site may be made without the prior written authorization of
SEIGLA MEDICAL, except to identify the product or services of the company.